Introducing the JFM SuperMini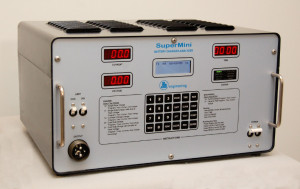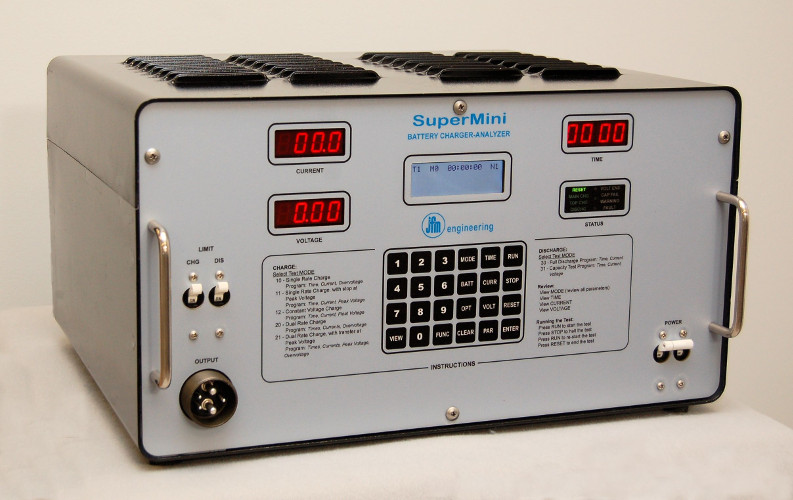 Introducing the SuperMini, a new product from JFM Engineering!
The SuperMini is JFM Engineering's latest Charger-Analyzer for servicing Nickel-Cadmium and Lead-Acid batteries. The SuperMini is able to produce a charge current of up to 20A and a discharge current of up to 40A. Designed with smaller operators in mind, the SuperMini maintains all of the high end features of JFM's flagship SuperMasterCharger, at a lower capacity and therefore a lower cost.
With 20A charge and 40A discharge capability, the SuperMini is perfectly suited for a wide variety of Nickel-Cadmium and Lead-Acid Batteries with capacities up to 40A-Hr. Additionally, the SuperMini retains all of the protections of the SuperMasterCharger, including Reverse Polarity, Open Circuit, Over/Undercurrent, Over Temperature and Short Circuit protections. The SuperMini is also fully compatible with JFM's BTAS system, which allows for remote programming, monitoring (Text Messaging Notifications) and battery test automation.
Contact us for pricing and availability.
And find out more about the SuperMini here: