JFM Equipment at work!
Aviall – London UK
Provides a comprehensive Aircraft Battery Maintenance Service based at London Heathrow Airport. OEM trained and audited technicians, workshop and quality system British Standards ISO9001:2008 approved FAA and EASA Part-145 approved for EASA Form 1/Dual Release Full spares support from large inventory sourced directly from OEMs as authorized distributor Other services available: Rotables management, Boost Charging, Long Term Storage, Battery Recycling Battery Maintenance Refresher training provided.
For further information contact: karen.greene@aviall.com
PLEASE NOTE OUR BATTERY SHOP AOG NUMBER
+44 79 1894 0527
ALL OTHER PARTS AOG NUMBER: +1-800-AVIALL3
JFM Engineering – Miami, Florida, USA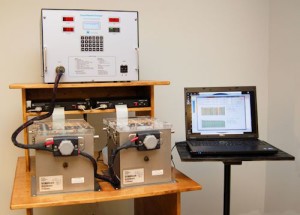 Typical Battery Testing Station showing two batteries being tested by the SuperMasterCharger and monitored by the C-Scan Data Acquisition Terminals and Custom Crowns for analysis and displayby the BTAS16 Computerized Battery Test and Analysis System.
JFM Engineering
8030 NW 67 Street
Miami, Florida 33173, USA
305-592-2272
INDAER – Medellin Colombia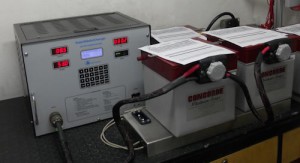 Servicio para Baterías de Aviación
de Níquel-Cadmio (Ni-Cd)
Plomo Acido (selladas y secas)
Nuestros equipos de última tecnología
nos permiten garantizar calidad y atención oportuna
INDAER Industrial Aeronáutica S.A.
Aeropuerto EOH, Angares 27, 12
Medellín, Colombia
+57 4 3611027
www.indaer.com
SATAIR – Atlanta, Georgia, USA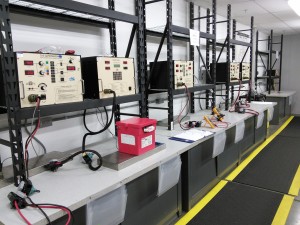 Our battery shop is in it's second year of service although we have a total of fifteen years experience. We are excited about the future growth of our facility and look forward to meeting our customers needs.
Satair USA Inc
3993 Tradeport Boulevard
Atlanta, GA 30354
Phone
JJ Fields – Repair Station Manager: 404-675-6349
Mike Rooks – Technician: 404-260-3625
SATAIR UK Ltd – Heathrow London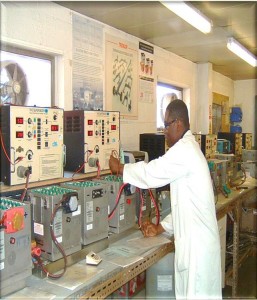 With over 50 years' experience of battery servicing our fully trained & accredited technicians keep your batteries in prime condition. Operating to BSI 9001-2008 standards and approved by both the CAA & FAA, we offer the full range of battery servicing options and new battery sales.
Full battery AOG service available via +44 77 7486 1168
Saft, Marathon & Enersys approved repair station & warranty status held for many years.
For more information please contact:
mailsalesuk@satair.uk or call us direct on +44
20 8561 4211
TOPCAST – Hong Kong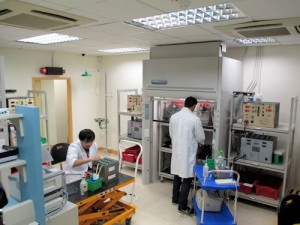 Established in 2006 in the "Heart of Asia" – Hong Kong, Topcast Aviation Services Limited (TASL) has thrived by providing customers with efficient and cost-saving services in Asia's fast-growing aviation market. TASL is a FAA and HKCAD approved Part-145 repair station and is approved as a SAFT's authorized repair facility since 2007.
Rm 2009, World Peace Centre,
55 Wo Tong Tsui St. Kwai Chung, HONG KONG
Tel: (852) 2305 4311 Fax: (852) 2305 3488
Email: tasl@topcast.com
Switchmode Power Supplies – Sydney, Australia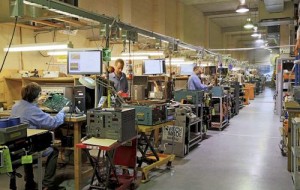 Repair, overhaul and calibration of JFM Equipment and all types of avionics battery analysers. ISO17025 accredited and ISO9001certified, Switchmode Power Supplies Pty Ltd provides specialist electronic component-level workshop repair and fully traceable repair and refurbishment, testing and calibration of power supplies of any type up to 50KVA.
Contact: service@switchmode.com.au
or call +61 2 9476 0300 GMT +10
Scandinavian Avionics – Oslo, Norway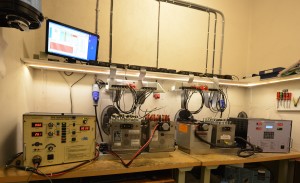 MRO services of Aircraft Main Batteries based at Norwegian Aviation hub Oslo Airport Gardermoen. We have the capacity to run diagnostics of 4 batteries simultaneously. This means that we have a short turnaround time and great capacity to handle the batteries received for service.
For more information please feel free to contact:
dso@scanav.com
or call +47 6480 8090