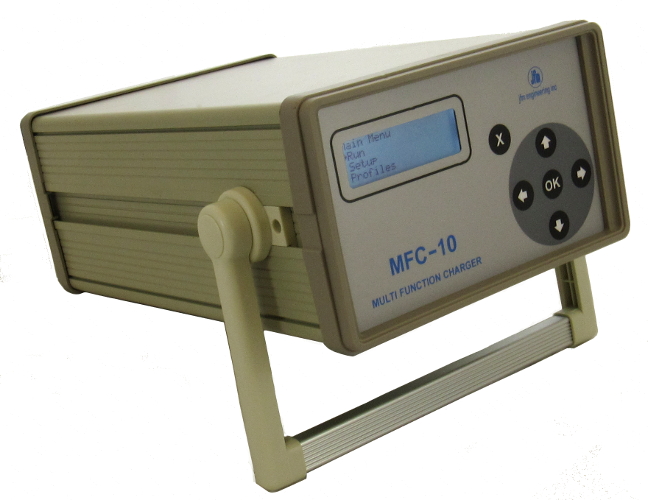 JFM Engineering is proud to introduce the MFC-10 Multi-Function Charger. Designed to be highly portable and with a current capacity of up to 10 Amps, the MFC-10 is well suited for Topping and Boost Charges.
The MFC-10 can also be purchased with a charging hub. The charging hub allows for the MFC-10 to monitor up to eight batteries and supply them with boosting or topping charges when appropriate. Using the MFC-10 with the optional charging hub allows for the service readiness of batteries being held in stock to be extended and can prevent battery damage due to self discharge.
Additionally, the MFC-10 can be computer controlled, is compatible with JFM's BTAS-16 Battery Test and Analysis System, and can even be used has a primary charger for main ship batteries of up to 100 Ah when used as a c/10 charger.
Find out more about the MFC-10 here:
And Contact Us for pricing and availability.