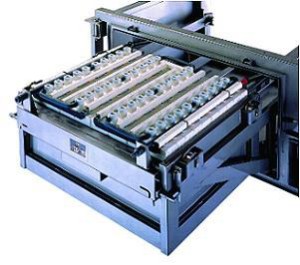 JFM Engineering is here to help you with your Railway Battery Testing requirements!
With over 38 years of experience manufacturing battery test equipment for the aviation industry, JFM Engineering has a battery testing solution for your railway battery application.  No matter the battery capacity or chemistry, JFM can get you set up with the proper test equipment .
JFM's Charger Analyzers can provide the constant voltage or constant current charge modes required by railway battery manufactures.  JFM's Charger Analyzer also deliver constant current rate discharge and can be configured with JFM's BTAS-16 Battery Test and Management System.  JFM's BTAS-16 system  allows for the automation of a great deal of the testing process, by recording cell voltages, automating charger operations and archiving test data.
JFM Engineering products employ precision circuits that provide a high level of accuracy and automation that translate into a substantial improvement in testing and operational efficiency. The design of our equipment makes testing batteries as required by battery manufacturers in their maintenance manuals straight forward and simple. Additionally, highly controlled true constant current, a wide list of safety features, and user friendly and intuitive controls, give our equipment a superior level of performance.  Finally, our Battery Charger-Analyzers' tight integration with our BTAS-16 Computerized Battery Test and Analysis System, provides an even higher degree of accuracy and efficiency in the operation of a Battery Test Facility.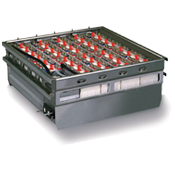 Contact us with your test requirements and we will be glad to provide you with a testing solution: