Specifications
Documents
Product Images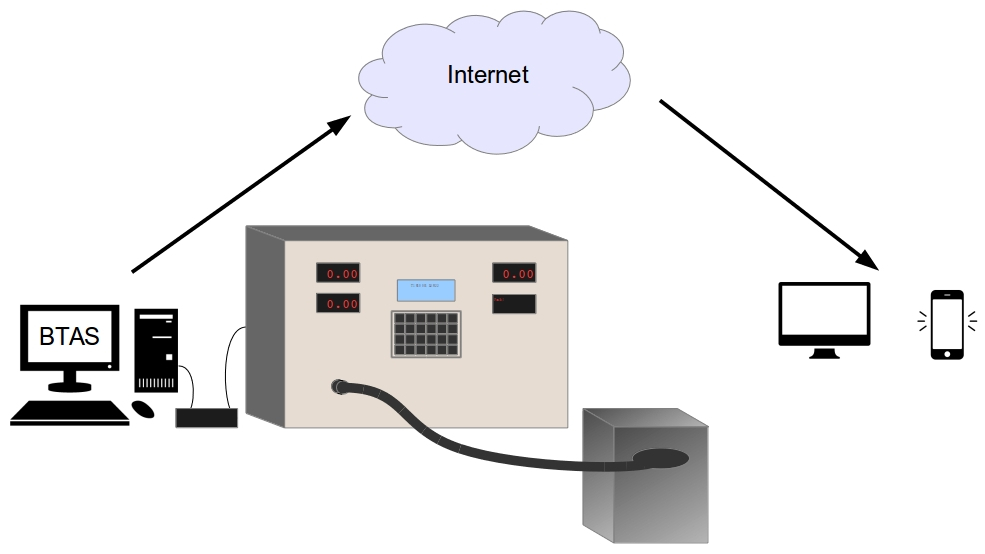 Monitor your Charger Analyzer Via Text or Email with the BTAS-16 Text Messaging Accessory!
Now you can keep tabs on your BTAS-16 equipped battery shop with your smart phone or computer.  With the BTAS-16 Text Messaging Accessory you will no longer need to be in the battery shop to know when your Charger Analyzer needs attention.  The BTAS-16 Text Messaging Accessory  will save you time and allow you to work on other jobs while ensuring that you know when any issues with your Chargers Analyzers arise.
Specifications
Works with the BTAS-16 Battery Test and Analysis Software.
System is email based and uses wireless providers' SMS gateways to send text messages.
Configuration is completed through the BTAS-16 software.
DHCP ip connection (typical wired internet connection type where you are automatically assigned an ip address).  Contact JFM for additional options (wireless or static ip connections).
Works with up to 16 Charger Analyzers, connected to the BTAS-16 system.
Compatible with any Charger Analyzer that your have connected to you BTAS-16 system.
Powered through computer's USB port.
Note:  Specifications subject to change without notice.

Documents
BTAS-16 text messaging system configuration instructions
Product Images